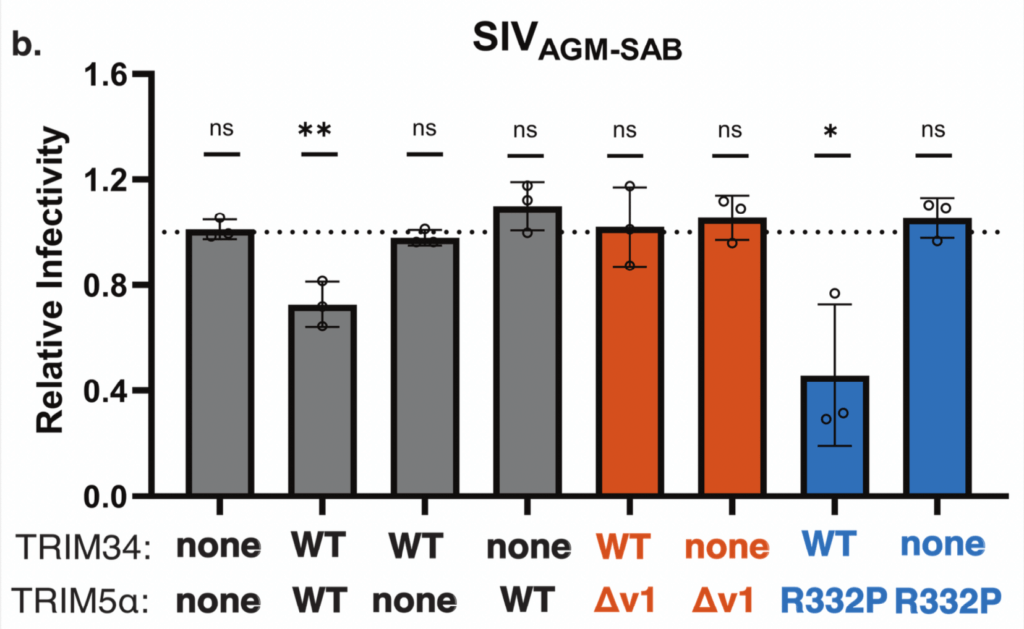 Primate TRIM34 is a broadly-acting, TRIM5-dependent lentiviral restriction factor
Twentyman, Khalifeh, Felton, Emerman, Ohainle
UW Ph.D. student Joy Twentyman demonstrates that the antiviral activity and TRIM5-dependence of TRIM34 are broadly conserved features of this antiviral gene in primates.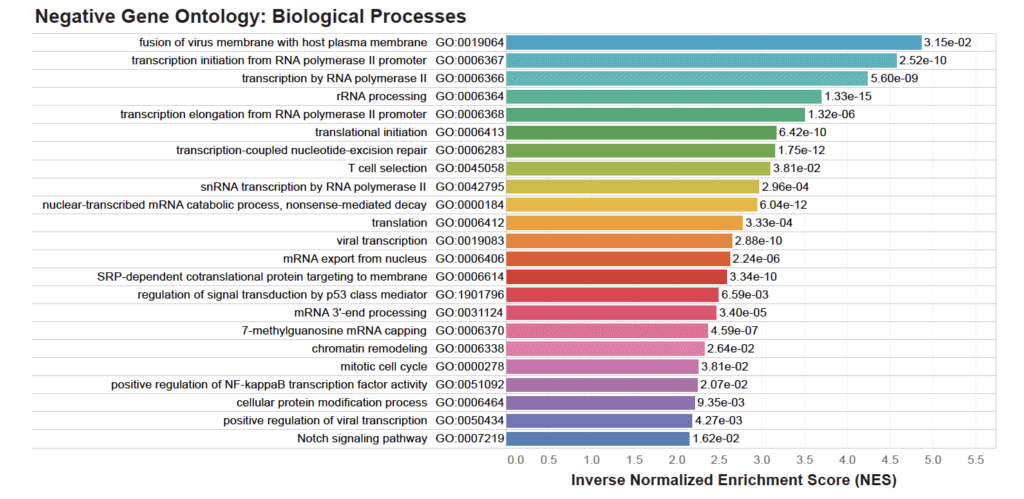 A Virus-Packageable CRISPR System Identifies Host Dependency Factors Co-Opted by Multiple HIV-1 Strains
Montoya, Ready, Felton, Fine, OhAinle, Emerman
This work lead by UW Ph.D. student Vanessa Montoya identifies many host cell factors that are required for efficient infection of human cells by multiple HIV strains.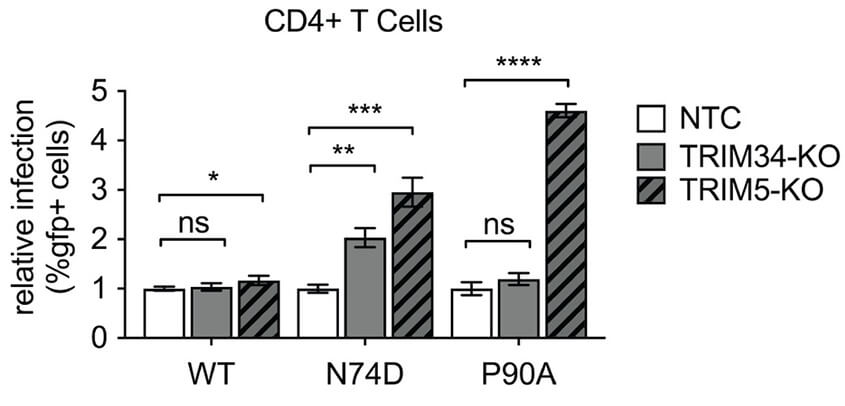 TRIM34 restricts HIV-1 and SIV capsids in a TRIM5α-dependent manner
Ohainle, Kim, Komurlu Keceli, Felton, Campbell, Luban, Emerman
Here we identify a new retroviral restriction factor, TRIM34. We find this through screening some HIV viruses with mutations in the viral capsid protein. Intriguingly we find that TRIM34 requires its close paralog TRIM5 to also be present for efficient restriction.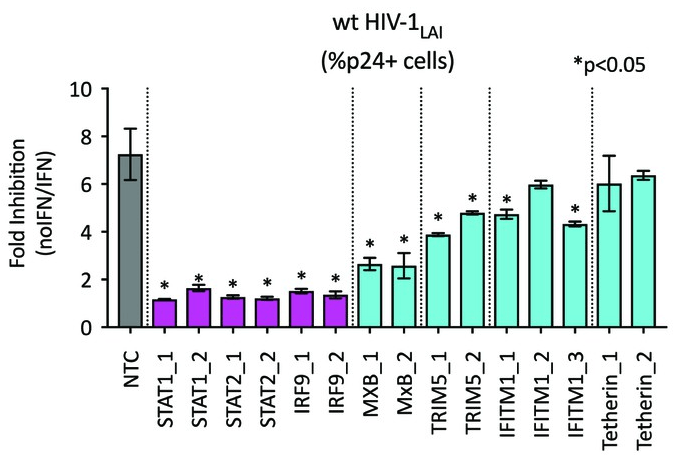 A virus-packageable CRISPR screen identifies host factors mediating interferon inhibition of HIV
Ohainle, Helms, Vermeire, Roesch, Humes, Basom, Delrow, Overbaugh, Emerman
In this work we describe a new method to identify host factors that inhibit or enable HIV infection in human cells. HIV-CRISPR Screening is born!